Yacht charter Polynesia
Visit the French Polynesia on our charter catamaran.
Yacht charter in Polynesia
We look forward to welcoming you onboard our luxury catamaran, discovering the pleasure of sailing in the beautiful Polynesian Islands. Let us take you beyond the usual charter experience. We enjoy sharing with our clients the Polynesia that most tourists don't see. We enjoy planning our charters to bring our guests the best of special places, special people and memorable opportunities in a relaxed atmosphere of shared learning and new friendships. It is our pleasure to help our clients meet and understand the warm and welcoming Polynesians.
Our charters in French Polynesia
Benefits of our charters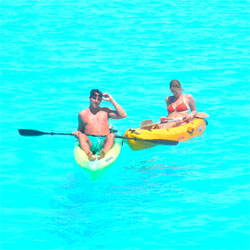 All inclusive cruises
Our prices include: rental of the catamaran,
the skipper and hostess
(respectively Engineer Osteopath formation), full board, water activities - snorkeling, kayaking, Kitesurfing, ...), soft drinks, decision charge upon arrival at the airport until landing at your hotel.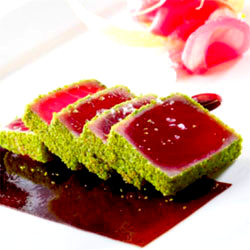 A fine polynesia cuisine
A
fine local cuisine
: We make you discover typical Polynesian dishes improving, our chef also offers specialties of his secret as his famous flavored chocolates, its sashimi with ginger, his half-cooked bluefin tuna, fries uru (fruit of the breadfruit) ...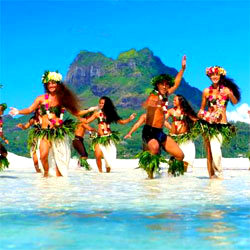 Unpublished activities
Our approach ensures a
real immersion in the Polynesian culture
through innovative activities that we offer. We have established a true partnership with Polynesian artisans recognized for you to get in touch with Polynesian art and Tahitian culture.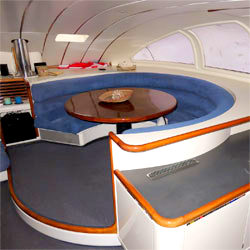 A luxury catamaran
Our 18 meter catamaran, one of the largest and
most comfortable in Polynesia
, welcomes you in comfort and refinement unconventional. These 5 double cabins with private bathroom, a protected cockpit and spacious living room allow you to enjoy your cruise in any cases.
Who are our cruises for ?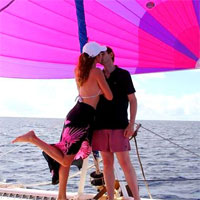 Our cruises meet the demand of couples or groups of friends. You can also participate in our cruises if you are alone. Our cruises fit your wants and still a success.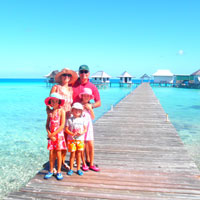 We welcome families on board by adjusting our prices for the childrens. Everything is provided on board for younger home with appropriate activities and games available.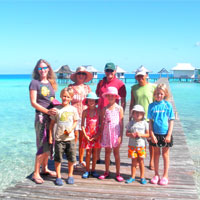 Friends group are welcoming up to 8 adults and more if there's childrens less than 12. The catamaran can be privatised for your group and so activities and journey can be on your decision.